Meet Our Experts
Diane Dennis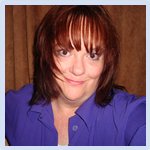 Coming from a long line of self-employed family members, Diane started a construction company with her husband in 1995.
She didn't know anything about construction (although her husband [now ex] had been in the field since he was 14) but she needed to be able to stay home with their two beautiful children Shelby and Cameron (both are on the Autism spectrum) so she jumped in with both feet and made it work.
She soon discovered that there was literally no support to be had for subcontractors. It was thanks to their supplier that she was able to learn the paperwork.
After many scrapes (to put it mildly) Diane soon became the go-to person for other subcontractors (and some Direct Contractors) who had questions about various aspects of their construction businesses. She was often told that she should write a book.
She decided on a website instead; she felt that would be more convenient and economical for contractors and easier to keep up to date than a book on a shelf.
And so TheContractorsGroup.com was born.  From there she went on to create two more construction-related websites designed to help and serve contractors.
Diane is now known nationwide and has contributed articles to several magazines such as:
"Construction Contract Pitfalls to Avoid" - Florida Roofing Magazine
"Sexual Harassment Training and Prevention" - Construction Business Owner Magazine
"What? You didn't file a timely preliminary notice?" - Spray Foam Magazine
In addition many of her articles have been used for reference in writings by others, including attorneys in several states as well as many websites.
Her #1 goal is to take care of her customers and readers and make sure she gets them what they need. She makes outstanding customer service a top priority and has been lauded often for it by her customers.
Diane and her family moved to Whidbey Island, Washington from Victorville, California in December 2006 in an effort to find help for their son with his Autism as well as to find a safe and secure place for both kids (it worked!).
She still lives on Whidbey Island in the state of Washington with her son Cameron, and her daughter lives nearby in the Seattle suburbs.
Please click here to read the articles Diane has written to help with all aspects of your construction business.
www.TheContractorsGroup.com
www.Construction-Business-Forms.com
www.Download-Construction-Forms.com
---
Marissa Perez
Marissa, our newest expert, has spent the last 10 years honing her marketing skills and now she wants to share her knowledge with those who have decided to take on entrepreneurship. She co-created Business Pop to provide insight and advice to those who aspire to succeed in owning a business.
Marissa's current articles (check back for more):
How A Professional Accountant Can Help Your Business Succeed
Tips For Maintaining Confidence After You've Started Your Own Business
All About Getting Started As A Commercial Real Estate Developer
How To Ensure Your Construction Business Remains In Good Financial Standing
6 Steps To Starting Your Own Handyman Business
Monitor Your Website Performance For Serious Business Growth
---
David J. Barnier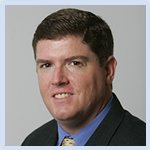 David is a construction attorney in San Diego CA.  His practice focuses on representing construction businesses.  He also represents businesses on general matters and practices in estate planning and administration.
David's construction collection practice emphasizes breach of contract claims, mechanic's liens, stop notices and payment bond claims. A large part of his practice includes counseling his construction clients on contract issues, including the preparation of contracts, the review of proposed contracts, and advising clients regarding on-the-job disputes. 
He frequently presents seminars to the construction industry by which he explains the complex laws affecting the industry, and how companies can avoid litigation or, as a last resort, be best prepared for litigation.  His articles and opinions on construction law topics have been published in the Los Angeles Times, the San Diego Daily Transcript, and numerous construction trade journals.
Please click here to read the articles David has written, and/or co-authored, to help keep your business up on construction law.
---
Gary Oltmanns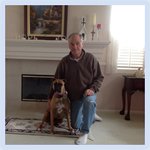 Gary is President of Southern California Insurance Brokerage, Inc., located in San Dimas CA. He started his insurance career part time in 1970 while still in school.  From there he formed his own agency in 1972 selling auto, homeowners, and small commercial insurance products.
Gary began to specialize in construction insurance in 1988.  He earned his "Certified Insurance Counselor" designation in 1996. All in all Gary has been serving Southern California since 1972.
Gary's philosophy (and that of everyone at Southern California Insurance) is "I believe in telling the truth and doing the right thing for each customer. We do our best to treat each customer with the utmost respect."
Gary heads up the men's group at his church and during his off time he enjoys golf, fishing, hiking, playing cards and just about any other competitive game. He's also a self-professed lover of popcorn and would eat it every night if his wife allowed him to!
Please click here to read the articles Gary has written, and/or co-authored, to help with insurance for your business.
---
Nancy Smyth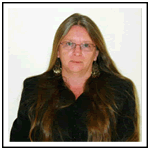 As a single parent in the 80's, Nancy began "moonlighting" as a bookkeeper for local small businesses – in addition to working a full-time day job, using a combination of Quicken and complex spreadsheets and paper ledgers.
When QuickBooks was first released in the early 90's; she was thrilled to be able to track Accounts Receivable and Accounts Payable in a much more automated manner which reduced the possibility of transposition errors, and eliminated duplicate and sometimes even triplicate data entry.
By the mid-90's, her bookkeeping business had grown so much that she left her full-time job to officially open "The Mobile Office"; providing bookkeeping and payroll services to small and medium-sized businesses who didn't need a full-time bookkeeper – but did need someone to "keep the books".
While Nancy performed bookkeeping and payroll services using QuickBooks to a wide variety of businesses (kennel, interior design, garage, Mobile Home Park, etc.), she seemed to be drawn to the commercial/government construction industry; which ended up being her primary focus.
While it was easy to create fully job-costed payroll in QuickBooks or create an Estimate and issue Progress Invoices – generating the required Certified Payroll Reports and AIA type billings became a manual task – full of duplicate data entry.
In 2000, Nancy met her husband Ben, and together they formed Sunburst Software Solutions, Inc. and began developing QuickBooks add-on programs that would utilize QuickBooks data to produce Certified Payroll Reports from job-costed payroll data, and AIA Type billing forms which utilized Estimate and Progress Invoicing data.  They released Certified Payroll Solution in March 2001 and Construction Application for Payment Solution in January 2002.
Over the years, realizing that there was very little QuickBooks related help or training available for commercial/government construction contractors; Nancy has provided QuickBooks tips, techniques, and training to her customers in all 50 states.
In more recent years, she has created two QuickBooks centric training websites:
QuickBooks for Contractors blog - for simple QuickBooks tips, tricks and techniques and 
Learn to use QuickBooks in your construction business - for more in-depth QuickBooks related training - both free and fee-based - through eBooks, live webinars, and pre-recorded videos.
Please click here to read the articles Nancy has written, and/or co-authored, to help you with using QuickBooks in just about every aspect of your construction business.
http://www.SunburstSoftwareSolutions.com
---
Scott Wolfe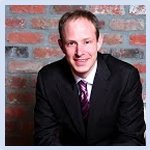 Admitted to practice in Louisiana, Washington, California and Oregon.
LEED AP
Scott G. Wolfe, Jr., a native of New Orleans, Louisiana, obtained his J.D. degree from Loyola University of New Orleans, and his B.A. from Southern Methodist University in Dallas, TX. In 2006, 2007 and 2008 New Orleans City Business magazine named Scott Wolfe, Jr. as one the 50 Leaders in Law.
The son and grandson of general contractors, Scott Wolfe, Jr. is a construction litigator in Louisiana and Washington, and the founding member of the bi-coastal firm, Wolfe Law Group.
Scott is also the founder and CEO of Express Lien, Inc., a legal document preparation service for contractors. In 2008, City Business Magazine recognized Scott as one of its Innovators of the Year for the Express Lien concept.
An entrepreneur himself, Scott has a strong background in business and commercial transactions and laws. He focuses his practice on the legal issues facing the construction industry, and has represented clients in multi-million dollar construction disputes in litigation and alternative dispute resolution proceedings. Scott is a LEED AP.
Please click here to read the articles written, and/or co-authored, by Scott to help with the liens and legal aspects of your construction business.
---
Harriet Berg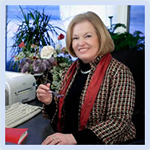 What began in 1979 as an idea for a busy mother to stay home with her growing family has become one of Oak Harbor Washington's longest running and most successful small businesses. Harriet Berg Consulting was started at the family dining room table. A dozen years later, the business expanded into a suite of offices in downtown Oak Harbor.  
Several years later Harriet made the decision to sell that business to return to her roots . . . serving clients across the United States from her home office.
In 1993, Harriet earned the title of Enrolled Agent, a status that allows her to represent clients before the IRS. IRS Enrolled Agents (EA's) are the only tax professionals tested by the IRS on their knowledge of tax law and regulations. They provide tax preparation, representation, tax planning, and other financial services to millions of individual and business taxpayers.
EA's adhere to a code of ethics and professional conduct and are required by the IRS to take Continuing Professional Education. Like attorneys and Certified Public Accountants, Treasury Circular 230 governs Enrolled Agents in their practice before the IRS.
What makes Harriet unique is the personal attention, commitment, and energy she and her team bring to each client relationship. A hallmark of HARRIET BERG CONSULTING (dba "A Tax Lady 4U") is their systematic and personalized client interview, which focuses on each client's needs and concerns. They ask questions designed to save you money and insure compliance with IRS regulations. 
Harriet specializes in business, personal, estate, and trust returns, as well as retirement planning. Harriet leverages tax strategies to promote business and personal tax planning to help her clients achieve their goals.
---
Return to the top of this page: Meet the Experts
Return to the home page: InformedContractors.com
---