Full Disclosure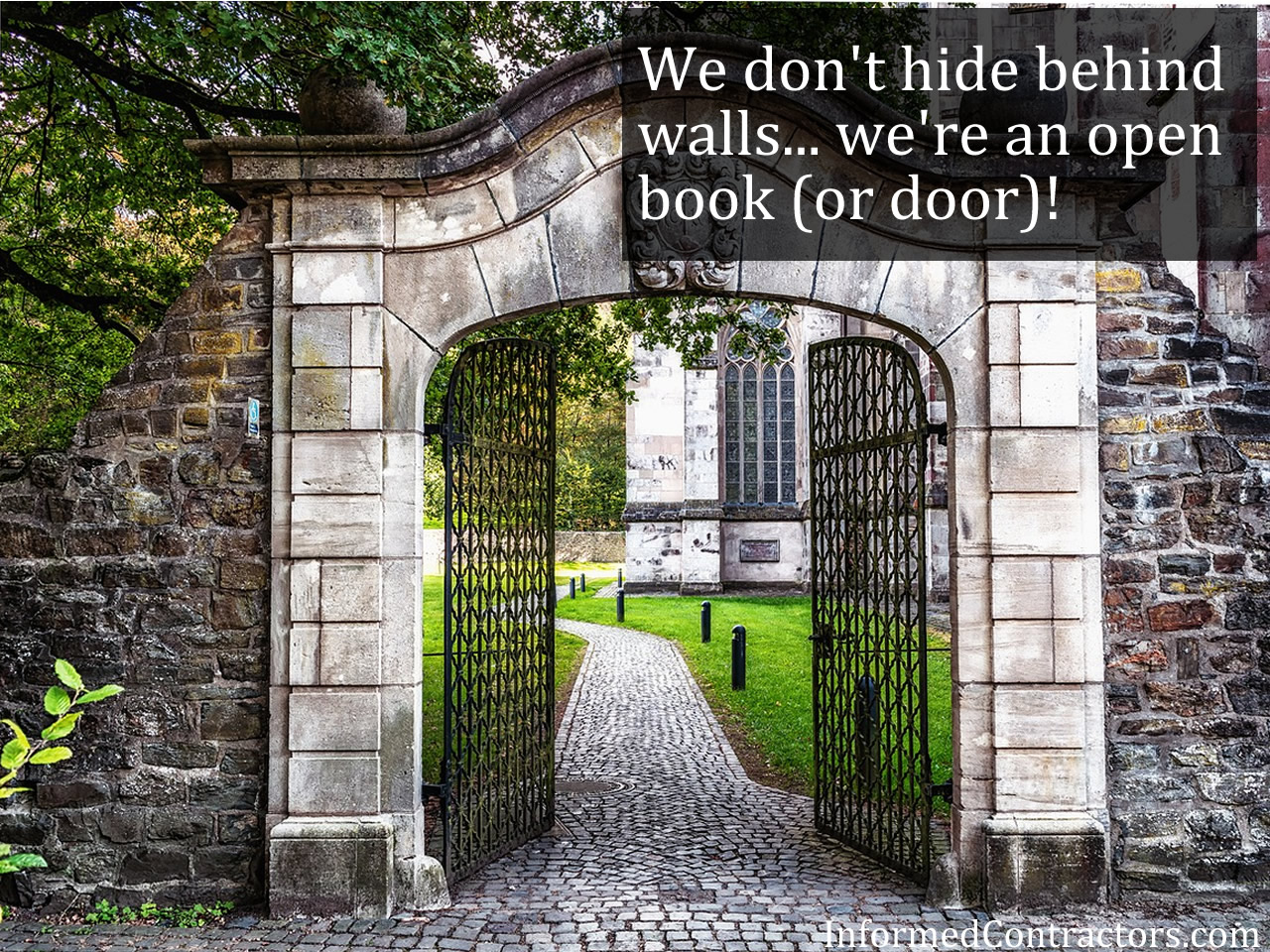 One thing you won't find here is secrets.  What you will find is that we are very transparent and we will always tell you the truth.
We are a participant in the Amazon Services LLC Associates Program, an affiliate advertising program designed to provide a means for sites to earn advertising fees by advertising and linking to Amazon.com.
Thanks to the small commissions that we earn through Amazon and other affiliate programs we can keep this website going and therefore provide support to construction contractors everywhere. But we earn these commissions only when our visitors/readers click on the links and purchase something.
This website and accompanying newsletter will have articles that have been written by attorneys, insurance brokers, accountants, and other professionals in the construction industry. We do not collect compensation of any type for these articles.
Because our goal is to help you we will never recommend a product from a company that we do not sincerely believe in.
The content on a webpage may not always be identified as having affiliate links/content included but we will always give our honest opinions, findings, beliefs, and experiences on those topics and products.
The views and opinions expressed on this website are purely our own (unless it's an article written by one of our expert panelists, in which case it is their opinion).  Any product claim, statistic, quote, or other representation about a product or service should be verified with the manufacturer, provider, or party in question.
We also have third-party advertisements through Google and they are clearly identified as such.
The advertisements by Google are not selected by us so if you see a Google ad and a webpage about the same product or service, it is a coincidence.
We only accept non-Google sponsorships (e.g. affiliate programs) from providers of high-quality goods and/or services.  We appreciate their recognition and support of this website.
Please do support our sponsors and consider our recommendations.  We all take the time and effort to deliver original content, free, to you.
Supporting our sponsors is a win-win-win for you, us, and them.
If you have any questions please do not hesitate to contact us.
Thank you very much and have a great day!!