Mechanics Lien Laws
By Diane Dennis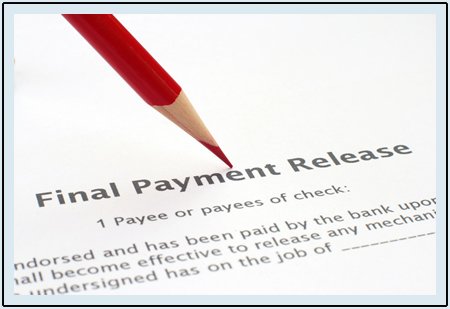 Did you know that not having in-depth knowledge of mechanics lien laws can cost you your receivables and your lien rights?
Knowing the lien laws in your state can assist you in protecting your receivables and lien rights but those lien laws have always been so darn difficult to understand – until now. 
Now you can have access 24/7 to the most comprehensive, up-to-date information available on the lien laws of all 50 states and DC – and it's written in plain english so that it's easy to understand!
Ever try to decipher the actual lien laws of your state? It's not easy that's for sure.
But now with access to this easy-to-digest breakdown of the laws you have a much better chance of protecting your receivables - and your lien rights.
Will you collect payment on your next project?
Unpaid Receivables
Did you know that 45% of small businesses reported higher unpaid receivables last year than the year before?
Although every state in America provides builders, contractors, subcontractors, and suppliers with legal means to get paid for their work - mechanics liens - no two states' lien laws are the same!
Without adequate knowledge of lien law statutes and their requirements, your mechanics lien rights could be silently evaporating - and you won't even know it until you're denied your lien.
If you lack accurate, up-to-date information on mechanics lien laws, you could very easily miss a crucial filing date for a mechanics lien and jeopardize your claim.
The laws in some states even have more than one deadline to file a lien (e.g. 30 days if this happens, 90 days if that happens, etc.)
Miss a deadline, and you lose!
A long-standing 25% discount offer for my readers of TheContractorsGroup.com has now been extended to my readers of InformedContractors.com. 
To get the 25% discount you must:
Click on the yellow image "Click Here To Claim Your Exclusive Discount" that I've provided below and
Make certain to enter CONTGRP as the discount code in the yellow box on the subscribe page when checking out.
The discount will not be available after your purchase is complete so please be sure to use the link below and that you've got the discount code in there before checking out.

---
Back to the top of this page: Mechanics Lien Laws
Back to: home page

---