Nancy Smyth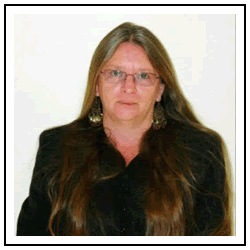 Nancy Smyth has supported Intuit products and end-users since 1986, with her primary focus being commercial/government construction contractors.  
She has been a Certified QuickBooks ProAdvisor since the inception of the program in 1999; as President of Sunburst Software Solutions, Inc., she is a key player in the development of several QuickBooks Add-Ons for the construction industry.  
She is also the author of the QuickBooks for Contractors blog and the Learn to use QuickBooks in your construction business website.  
To learn more about automating certified payroll, AIA Billing and Payroll Wage Management, visit http://www.sunburstsoftwaresolutions.com/
 (Please click here to read more about Nancy)
Below is a list of the articles that Nancy has written and/or co-authored for our readers.
Please tell us what you think of the articles, and if there's anything you'd like to know that we haven't covered (whether in this section or any other section) please let us know that too.
We really do want to make this website work for you.
Thank you!
Nancy's Articles
1. QuickBooks 2010 to Sunset Soon – Are You Ready to Upgrade to 2013?
If you have QuickBooks 2011 or 2012 CD's or licenses hanging around in your office – upgrade/install that version. If you don't, then you'll need to purchase and install QuickBooks 2013. Read more...
---
2. QuickBooks 2013 and the Color/Resolution Controversy
For anyone who has used QuickBooks for a number of years, like I have, when you open QuickBooks 2013 you'll be in for a big surprise at the way it now "looks". Read more...
---
3. Prevailing Wage Compliance Got You Running Scared?
Contractors are a resilient group of business owners. There are very few things that make them want to turn tail and run for the hills. However, the words "prevailing wage" or "certified payroll" can make even the toughest contractor cringe. Read more...
---
4. Creating or Issuing Joint Checks in QuickBooks
Will appear in upcoming issue of the newsletter. Subscribe now so that you don't miss it!
---
5. Receiving and Accounting for a Joint Check in QuickBooks
Will appear in an upcoming issue of the newsletter. Subscribe now so that you don't miss it!
---
6.
---
---
Back to the top of this page: Articles written by Nancy Smyth
Back to the home page: InformedContractors.com
---