Don't Miss Out...
Subscribe to my email newsletter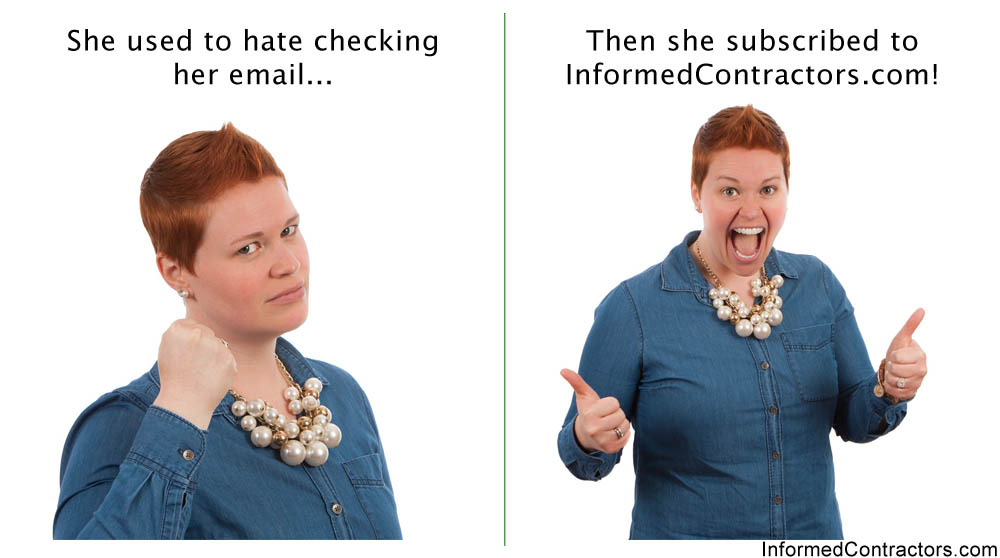 Hi!
Unfortunately my newsletter subscribe form quit working, ergh. ;)
I have to fix it but I'm finishing up a new form (whoo-hoo!) for the forms website Construction-Business-Forms.com so I'm kinda behind on this.
Please send me an email here and let me know that you want to subscribe. I'll send you the free download for subscribing and then I'll save your email and let you know once the form is back up and running.
Thank you so much!
~ Diane
I know I know who needs more email what with all the junk out there??
I think we've all been there... you give a website your email address, and hours minutes later your inbox is flooded with useless spam and junk mail! 

I can't promise you that the spam you already get will stop but I can guarantee you that I'll never send an email to you that doesn't have at least one item in it that'll be helpful to you (article, link, etc.). I'll also never share your email address with anyone, ever.

It's a great newsletter, albeit somewhat irregular - sometimes my readers email me asking if they somehow got knocked off of my list of subscribers because they haven't received an email in a while.

Please subscribe and thank you!
Diane
PS: In case you read about it somewhere (or didn't), yup there's a free bonus! Once you've subscribed and confirmed, you'll get instant access. You can always unsubscribe afterwards if you wish ... but I certainly hope you don't! ;o)

I promise that I will never distribute your email address in any way.