Intuit Kills QuickBooks 2010
QuickBooks 2010 to Sunset Soon - Are You Ready To Upgrade to 2013?
By Nancy Smyth, President of Sunburst Software Solutions, Inc.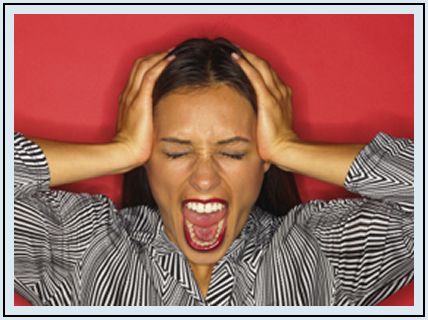 Intuit, the makers of QuickBooks, has a pretty predictable discontinuation or "sunset" policy for their Desktop products - Simple Start, Pro, Premier and Enterprise for Windows as well as QuickBooks for the Mac.
Intuit tends to "encourage" you to upgrade every fall, when they release a new version of QuickBooks, and while many times this "encouragement" comes across in the form of "you must upgrade" every year you do not have to do a yearly upgrade.
To put it as simply as possible each QuickBooks "year" version has about a 3 ½ year life span, and QuickBooks 2010 (which was initially released in October 2009) is scheduled to be discontinued on May 31, 2013.
How am I affected when QuickBooks 2010 is discontinued?
QuickBooks itself will continue to work, however, many of the add-on services – including technical support will no longer work with the version being discontinued.
Add-on services that will no longer work include:
Basic, Standard, Enhanced and Assisted Payroll
Credit card processing through the use of Merchant Services, Terminal Download, and Automatic Credit Card billing
Billing Solution (also known as QuickBooks Online Billing)
Accountant's Copy File Transfer service
Enterprise Solutions Full Service Plan
Live technical support and Online Backup
Why am I being forced to upgrade?
I know that it may feel that you are being "forced" into upgrading, but there are many things that you need to take into consideration – one of which is how fast technology changes!
Windows 7 and Office 2010 were released at just about the same time as QuickBooks 2010 and since then Windows 8 and Office 2013 have been released.
Speaking as a software developer myself, it's very difficult to support and make sure that a software program continues to work with older versions of Windows and Office while also ensuring that the software works with the new versions.
Upgrading or buying a new version every year is a bit of an overkill I'll admit, but every 3 ½ years is really pretty reasonable.
What Do I Need To Do?
If you have QuickBooks 2011 or 2012 CD's or licenses hanging around in your office - upgrade/install that version. If you don't, then you'll need to purchase and install QuickBooks 2013.
You can purchase QuickBooks 2013 Pro and Premier (at a 20% discount) through an affiliate link on my website. Sometimes, you might find even better pricing from Amazon, Best Buy, BJ's, Costco, Office Depot, Office Max, Sam's Club, Staples or even Walmart. 
I do not recommend purchasing from eBay, Craig's List, etc. because you may end up buying something that has already been registered or licensed.
Can I do the upgrade/installation myself - or - do I need to hire someone?
Most people are able to do the upgrade/installation themselves; however, some people will hire someone to do it for them. It all depends on your comfort level when working with your computer.
I've put together a free eBook, called FAQ-Upgrading QuickBooks which you can download that will help you through the process of upgrading, as well as some tips to make sure that your file converts properly to the new version. 
Even if you decide to hire someone to do the installation/upgrade for you, I highly recommend that you download this eBook and give it to them to read. 
Will there be a learning curve with QuickBooks 2013?
You'll find that QuickBooks 2013 will work the same way that it always has, however, there are new features and functionality that will be available to you and things may have new names or be in new locations - so it may take a little adjusting.
Some of the new features include:
Group Items now hold 50 individual items - which is a great productivity booster for helping you to create Estimates or Invoices
The Employee Record has been revamped and you can now quickly and easily access Payroll & Compensation information from a tab, instead of a drop down menu
Purchase Orders and Estimates still remain active - even when you set a Closing Date on your company data file
There is now an Open Purchase Order by Job Report - that really works
Really the number of changes are difficult to list because we are really talking about 3 years worth of changes!
The biggest change will involve the way the program "looks" and that could take some getting used to for some people.
I hope you have found this article to be helpful. Look for an upcoming article on QuickBooks 2013 and some tips on how to deal with the changes in color (or lack thereof) in this new version.
-----
About the Author: Nancy Smyth has supported Intuit products and end-users since 1986, with her primary focus being commercial/government construction contractors.  
She has been a Certified QuickBooks ProAdvisor since the inception of the program in 1999; as President of Sunburst Software Solutions, Inc., she is a key player in the development of several QuickBooks Add-Ons for the construction industry.  
She is also the author of the QuickBooks for Contractors blog and the Learn to use QuickBooks in your construction business website. Here are more of Nancy's articles written for our website.
To learn more about automating certified payroll, AIA Billing and Payroll Wage Management, visit http://www.sunburstsoftwaresolutions.com/
Do you use QuickBooks? Do you have any suggestions to make it any easier? Please tell me in the comments section below. Thank you so much!
---
Back to top of this page: Intuit Kills QuickBooks 2010!
Back to home page: Construction Project Management

---